Sacrilege Moodboard
I have, as they say, so many feelings about sacrilege. Actually, about religion in general. It's one of those topics I keep writing about, circling around, never reaching the end of all I have to express.
Awe. Despair. Fascination. Frustration.
Sexual frustration.
Apparently I'm not alone.
So this post is a mixed-media collage of sacrilegious, sexy, beautiful things, in honor of Mofo Publishing's latest literary release:
This was the song that made me realize sex and religion is a pretty heady combination to a lot of people. It's actually inspired a short story, but not one I submitted to the Sacrilege anthology (frankly, it wasn't sacrilegious enough).
And sometimes it's not a guy from the sky you've fallen for–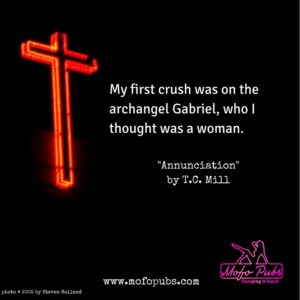 Read the rest of the scene HERE.
The Henry Ossaw Tanner painting mentioned in the excerpt can be viewed in full on the website of the Philadelphia Museum of Art.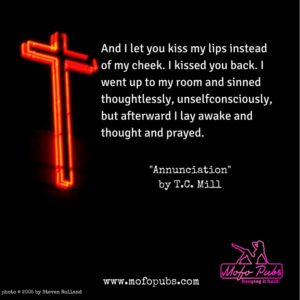 My favorite song to meld sex and religion is Florence + The Machine's "Bedroom Hymns." I can't get enough of the refrain…

There's also Puscifer's "Rev 22:20," which I actually will not post on this blog because it is just too wicked. I don't even believe in Hell, and it kind of scares me. Of course, fear is not the only feeling involved…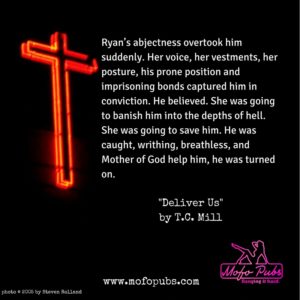 What more is there to say, in the end? Except maybe "Amen!"
(You can read another excerpt from "Deliver Us" HERE.)