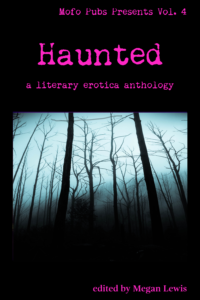 Read Bodies of Ghosts free:
Get Haunted:
Nook
Haunted
Bodies of Ghosts
Well, masturbating on the floor of my new apartment in broad daylight kind of lent itself to self-consciousness.

Yet my arousal didn't feel perverse or completely unexpected. Grief excuses a lot of things. Probably because it drives a lot of things. It's love without means of communication, helpless caring without anything to hope or fear for. It's passion, it's pain, it's wanting without a chance of ever being satisfied. Without an outlet.

…

Sure, we can have faith, but true belief must come from the body. We must experience something to believe in it. I'd never experienced anything supernatural.

And now it came.