"She knew what he'd brought": Updates 4/19/17
The paperback of MoFo Pub's Wanderlust anthology is now available from Amazon. That gorgeous cover will look great on your shelves (something about photography and hot pink lettering does things to me, okay?) and even better open in your lap. While you read it. Which you'll thank yourself for.
This is the one featuring my story "Soft, Rough."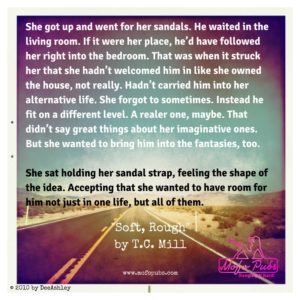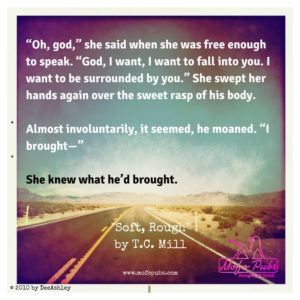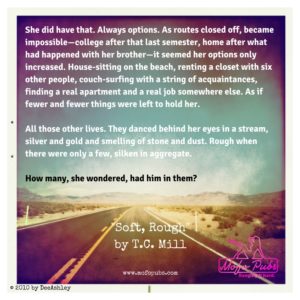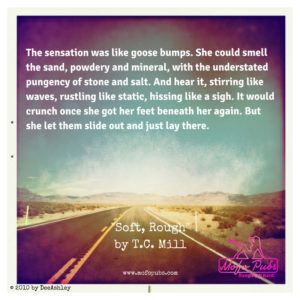 But the MoFo goodness doesn't stop there. "My Body is a Haunted House"–an f/f story that takes its title from C.S. Lewis, yes really–will be one of the stories in Hotel, the second volume of the Mofo Pubs Presents series. The ebook is currently available for preorder before its June 25th release.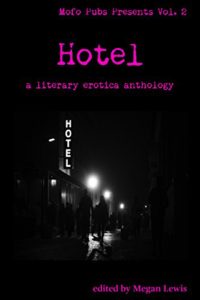 If reading these stories gets your imagination going, MoFo has two current calls for submissions: Religion, closing April 30, and Haunted, closing August 5. Speaking, I guess, of C.S. Lewis and haunted houses (okay, I modified his quote–originally in A Grief  Observed, he compared his body to an empty house. The larger point stands. The larger point being that grief is a bodily experience as much as an emotional one, and also I hold nothing sacred).